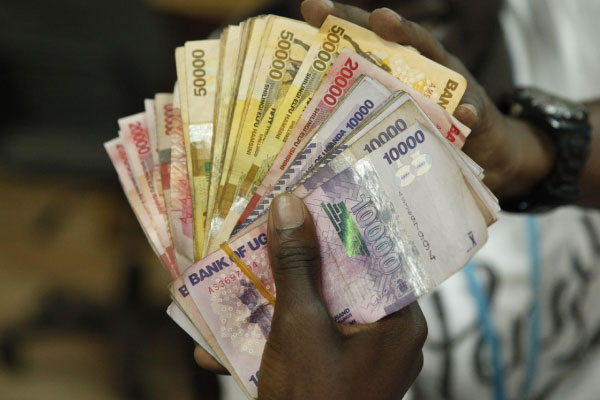 SACCOs to get Shs3b in cheap credit loans
To promote financial inclusion in rural areas, government will provide low-priced credit worth Shs3 billion to 500 Savings and Credit Cooperative Societies (SACCOs) in the country.
For a SACCO to qualify for this programme, it must have 150 people who have fully paid for membership
Mr Haruna Kasolo, the Minister of State for Microfinance, on Wednesday during a meeting with District Commercial Officers (DCOs) in Kireka, said government, through the Microfinance Support Centre, will give out these loans over seven years. These loans will be paid back at an interest rate of 9 per cent.

"This September, we have worked out a programme to extend Shs3b in form of affordable credit to SACCOs. I want to make sure that people have access to cheap credit where they are not required to mortgage their houses," he said.
Financial inclusion is the delivery of financial services at affordable costs to sections of disadvantaged and low income segments of society. For every month, 17 SACCOs will receive these loans.
About 68 per cent of Ugandans do not access credit facilities from banks while those that do, acquire them at high interest rates.
Mr Kasolo pledged to ensure that SACCO lending rates are lowered to 20 per cent per annum.
Commenting on whether availing cheap loans will tackle problems facing SACCOs, he was optimistic since this move is supported by the Programme for Financial Inclusion in Rural Areas (PROFIRA).
"We have an entire programme that will enhance capacity building for SACCOs. Once they have acquired the knowledge, Microfinance Support Centre comes in to give them money," he explained on Wednesday during an information exchange meeting with district commercial officers at Sports View Hotel in Kireka.
Mr Colin Agabalinda, the component manager for SACCOs in the Ministry of Finance, cited limited operation funds, poor management and failure to relinquish power as some of the challenges crippling SACCOs.
To realise the targets, he called upon their officials to ensure loan applications are scrutinised and given out if they can be recovered.
PROFIRA is partly funded by a $30m (Shs101 billion) loan from International Fund for Agricultural Development (IFAD). The seven-year project targets a minimum of 500 SACCOs countrywide. All SACCOs will access training and technical support on managing credit, financial literacy, savings mobilisation and business development.
Well-established SACCOs will receive grants for management information systems to computerise services and interlink SACCO branches.
To ensure sustainability, Mr Agabalinda said the project will only offer support to SACCOs that show potential for self-sustenance.
"We are working with established structures under DCOs and Uganda Cooperatives Savings and Credit Union to continue providing such services even when the project ends," he said.
For a SACCO to qualify for this programme, it must have 150 people who have fully paid for membership. It must have an operational self-sufficient ratio of 50 per cent which practically requires a SACCO to have generated enough income to cover its expenses.